"You neva gonna catch meee!" - Jimmy, 1925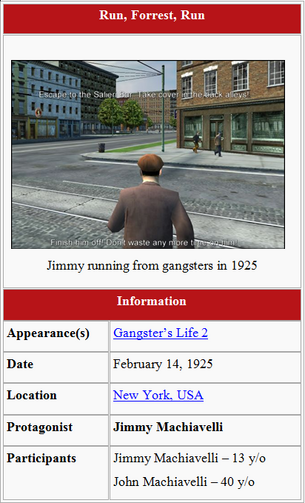 Last Man Standing is a part of the prologue in Gangster's Life 2, involving Jimmy Machiavelli and John Machiavelli. It is set in February 14, 1925 in New York, USA.
Story - February 14, 1925
Edit
In February 25, 1925, when Jimmy was only 13 y/o, he went out of his school to get home, and then a group of gangsters found him and tried to kill him. He successfully ran away and got saved! He was concerned what just happened, and why his life was risked. When he got home, he told his dad everything and when he told him that some gangsters were trying to kill him, John understood what was going on and told his son everything - that he is a gangster and he illegally earns money and then his life changed dramatically!