"I used to be just like you, then I took a shot in the knee!" - Jimmy, 1960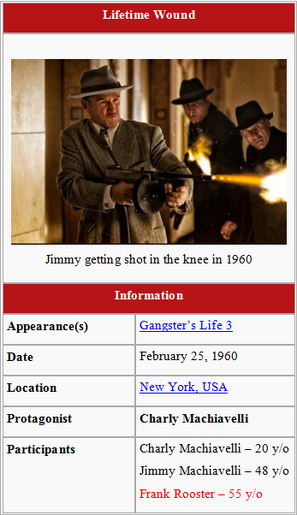 Chinese Shootout is the 4th mission in Gangster's Life 3, involving Charly, Jimmy and Frank. It is set in February 25, 1960 in New York, USA.
Story - February 25, 1960
Edit
Charly and his father Jimmy want to kill Frank Rooster - the person they realized he was part very guilty for the death of Jimmy's parents! They killed him successfully, but during the mission Jimmy got shot in the knee with a bullet which made him walk harder till the end of his life.